Managing Operator Profiles for Maximum Efficiency
If you have a lot of operators managing your support line, it can take some effort to set up their profiles and keep everything organized.
There are a few features that will help you to manage your operators in the most efficient way.
No matter what subscription plan you have, you can create any number of departments in your account. Then, you can assign one or multiple operators to a particular department or you can even assign the same operator to multiple departments.
Structuring operators this way usually makes it easier for the customers. By selecting a department relevant to their question they can be sure the right support person will answer their chat.
This also proves to be efficient for the support agents. If they are responsible only for one of a group of departments, they can receive a more specific training and answer customer questions with greater quality rather than if they had to cover a wider area of subjects.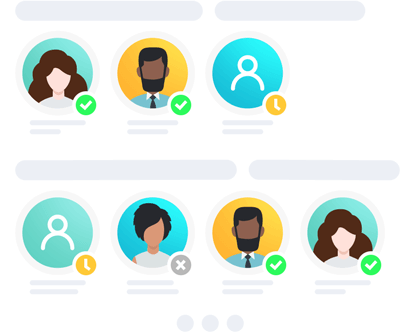 Organizing the operator profile list
If you have a lot of operator profiles in your account, you may want to structure your operator list in order to be able to review and edit it quickly.
Using the up and down green arrows you see next to each of your operator profiles in the Control Panel, you can sort your list as necessary and create the desired order. You can also drag and drop profiles to reposition them on your list.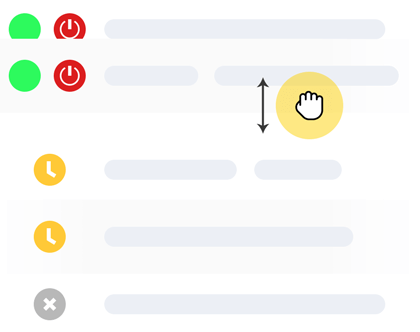 Making chats more personal with operator pictures
Having a real photo of the support agent in the chat room helps to add a personal touch. However, even if you don't want to have this much personalization, you can still use some generic pictures for the operator avatars.
For the avatars to look great in your live chat window, we recommend to use square pictures sized 96 x 96 pixels. This size will work best for the default sized messenger window.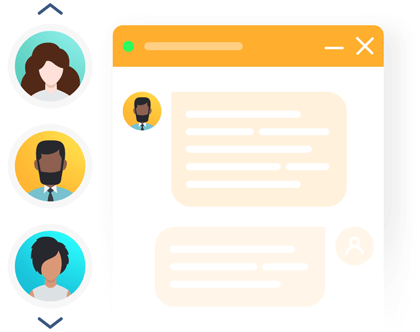 Current chats can be transferred between colleagues for better efficiency. And you don't need to have all of your support agents online at the same time. Some operators can stay in the away mode. This will make then invisible to customers and they will not receive any incoming chats. However, they will still be able to receive chats which are transferred to them by other operators.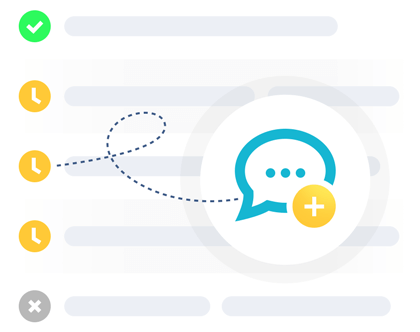 It is important to have remote control over your operator profiles and their online presence. It is a quite common situation in chat support when the agent was logged into his profile, sometimes even from different devices, and he or she missed to log out at the end of their shift. Their profile will keep getting incoming chats which will remain unanswered for hours.
To prevent such situations, we have added a "Forced Logout" feature, which allows the administrator of the account to disconnect any of the operator profiles offline. The operator will be logged out from all the devices or different browsers they may have been logged into.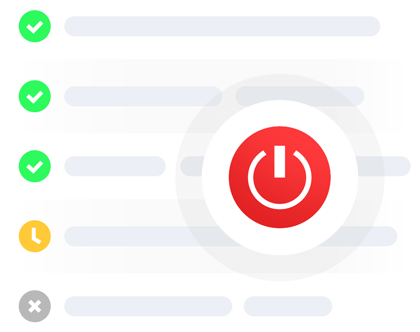 If you are managing a lot of operator profiles, doing a quick export from a file would come in handy. At Operators and Departments page in your account Control Panel click the link "Create multiple operators from a spreadsheet" and upload your .CSV file.
You can read more detailed instructions on import from .CSV in our user manual